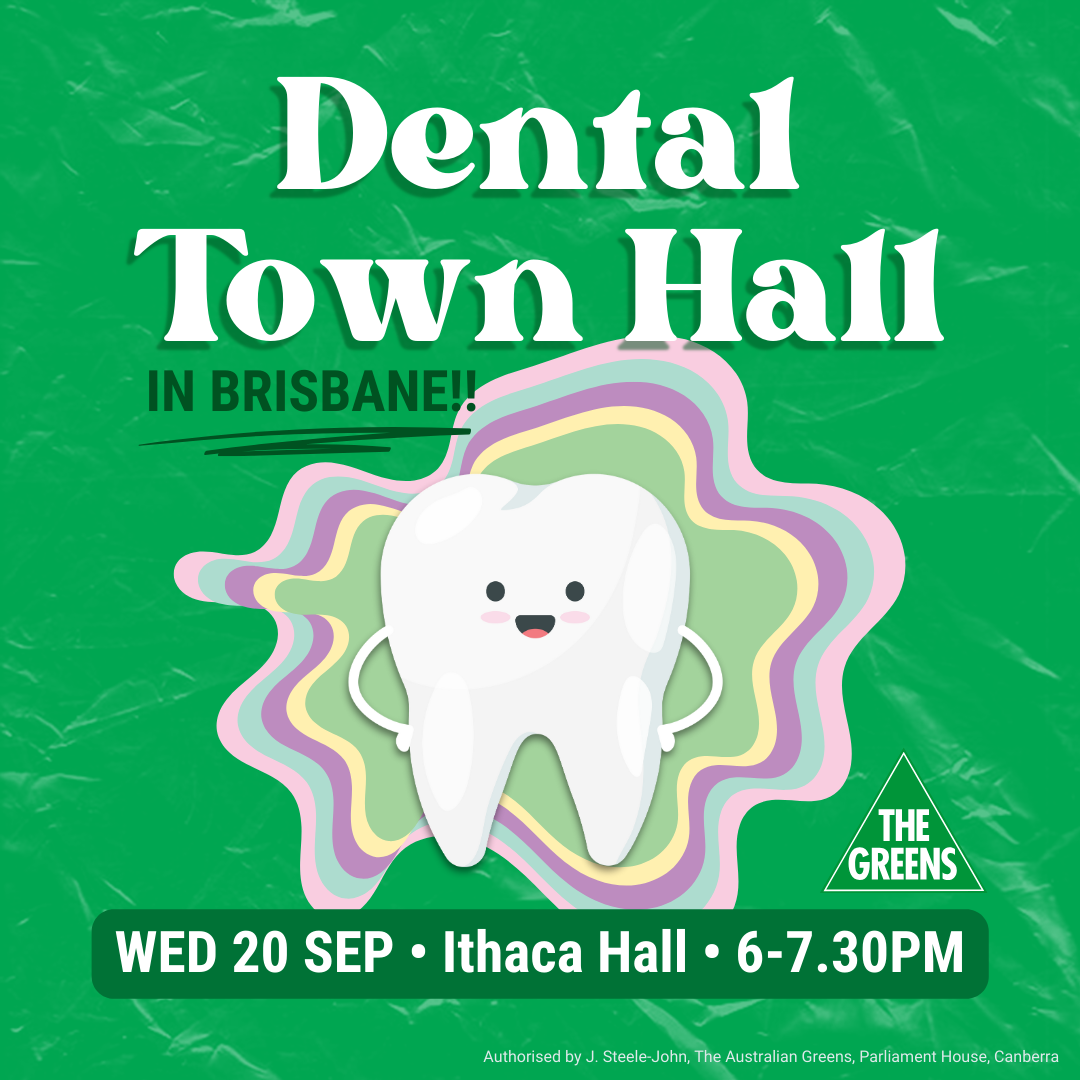 The teeth and brain are part of the body - so why are they not covered under Medicare?
Senator Jordon Steele-John and the Greens have been leading an Access to Dental Care Inquiry across the country to get to the bottom of how the current approach to dental care in Australia is impacting real people. 
On September 20 the Dental Inquiry is bringing Jordon to Brisbane - join him and Stephen Bates MP for Brisbane, for an in-person Dental Town Hall!
Stephen and Jordon will be discussing all things dental healthcare alongside locals who are passionate about the issue. Come along to ask them your questions (or just say hi! ?)
Ithaca Hall is a wheelchair accessible venue. If you have any other access requirements to participate in this event please reach out to rhiannon@teamgreens.com by Monday the 18th September.
September 20th, 2023 6:00 PM through 7:30 PM
Corner of Kennedy Terrace and Enoggera Terrace
Ithaca Hall
RED HILL
QLD
4059