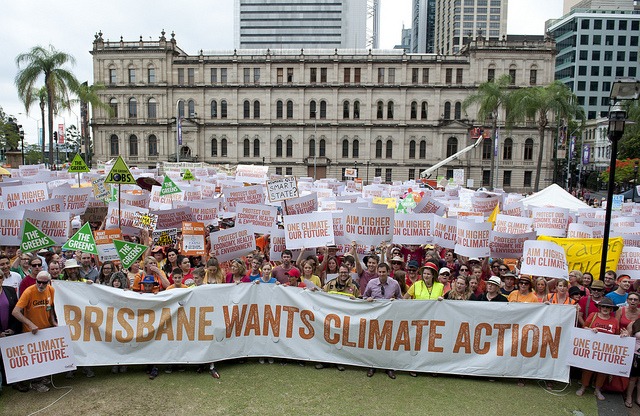 The UN Climate Talks in Paris are almost here and we need to send a clear message to our government that more, MUCH MORE, needs to be done to solve the climate crisis.
That's why we are inviting you to join people all around Australia for the LARGEST DOOR KNOCK EVER!!!
WILL YOU JOIN US FOR THE CLIMATE DOORKNOCKING DAY OF ACTION ON NOVEMBER 14TH?
We'll give you everything you need - training, a script, a doorknocking buddy and all the information!
It's time for Australia to transition to clean energy - together let's lead the change.
Register now! ​
November 14th, 2015 2:00 PM through 5:00 PM
Dutton Park
Corner of Gladstone Road and TJ Doyle Memorial Park Drive
DUTTON PARK
QLD
4102
Download iCalendar entry for this event.
iCalendar feed for this event.