The next election is coming up fast!
We have just re-elected our Green Senator for Queensland and have had a historic victory in the Queensland council elections with the election of our first Greens Councillor, Jonathan Sri. Unlike the fossil-fueled parties, the key to our success is people power.
And with YOUR help we can get more Greens elected to take action on global warming, save our beautiful Great Barrier Reef and create better pathways for people seeking asylum.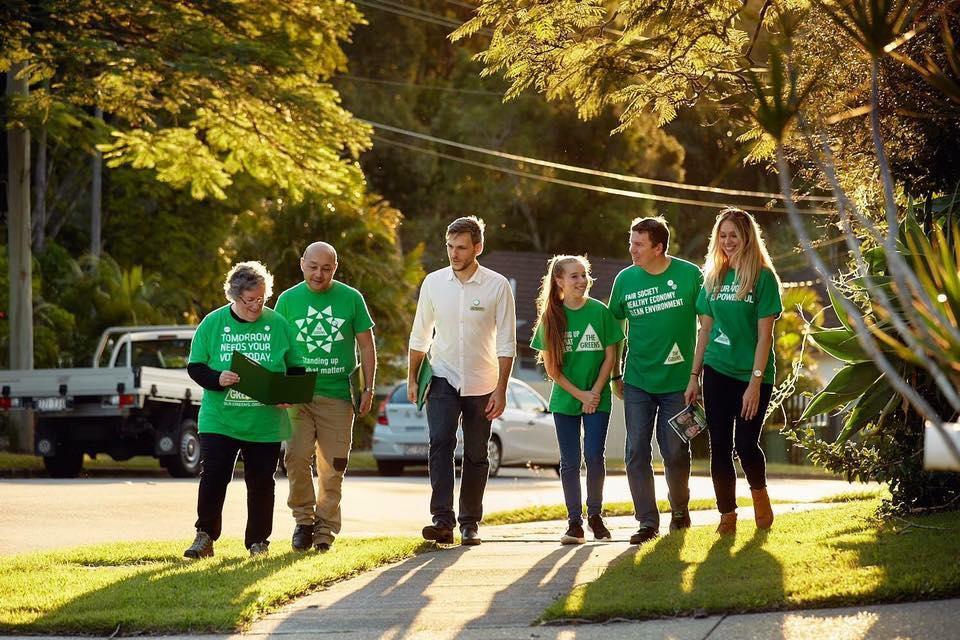 Volunteering for the Queensland Greens is a great way to make our country a fairer and more sustainable place.
Together, we can make this our most successful campaign ever! There are lots of ways to get involved and we need a variety of skills.
Please enter your details and your local campaign team will be in contact soon.
We'd love to hear from you!
Loading
Mode: {{ mode }}
debug status: {{ debugStatus }} {{count}}
valid: {{ volunteerForm.$valid ? 'yes' : 'no' }}
dirty: {{ volunteerForm.$dirty ? 'yes' : 'no' }}
last saved: {{ lastsave }}
form state
{{volunteerForm | json}}
form info
{{info | json}}
debug
{{debug | json}}
Server state
 {{server | json}}
Form metadata template
 {{template | json}}