The Queensland State Election is on 25 November!
With three key campaigns in South Brissie, Maiwar and McConnel, and a candidate running in every seat, this is an exciting chance to get our first of many Green voices into Parliament. Once we're elected, we will push to stop Adani, ban corporate donations, and make power bills, housing and public transport more affordable for Queenslanders.
But we don't have much time...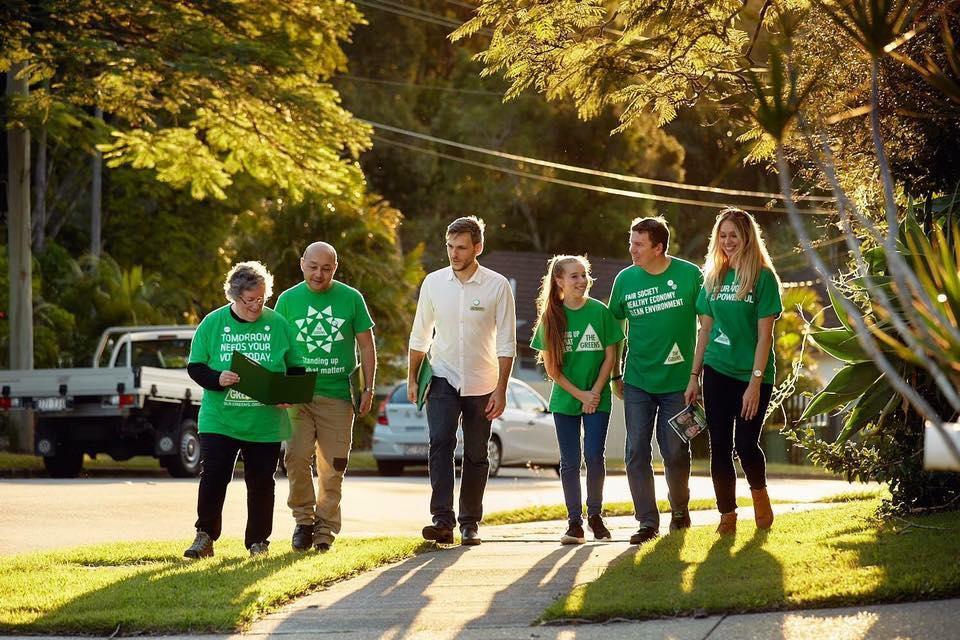 Volunteering for the Queensland Greens is a great way to make our country a fairer and more sustainable place.
Volunteer today and together we can make this our most successful campaign ever! There are lots of ways to get involved and we need a variety of skills.
Please enter your details and your local campaign team will be in contact soon.
We'd love to hear from you!
Loading
Mode: {{ mode }}
debug status: {{ debugStatus }} {{count}}
valid: {{ volunteerForm.$valid ? 'yes' : 'no' }}
dirty: {{ volunteerForm.$dirty ? 'yes' : 'no' }}
last saved: {{ lastsave }}
form state
{{volunteerForm | json}}
form info
{{info | json}}
debug
{{debug | json}}
Server state
 {{server | json}}
Form metadata template
 {{template | json}}